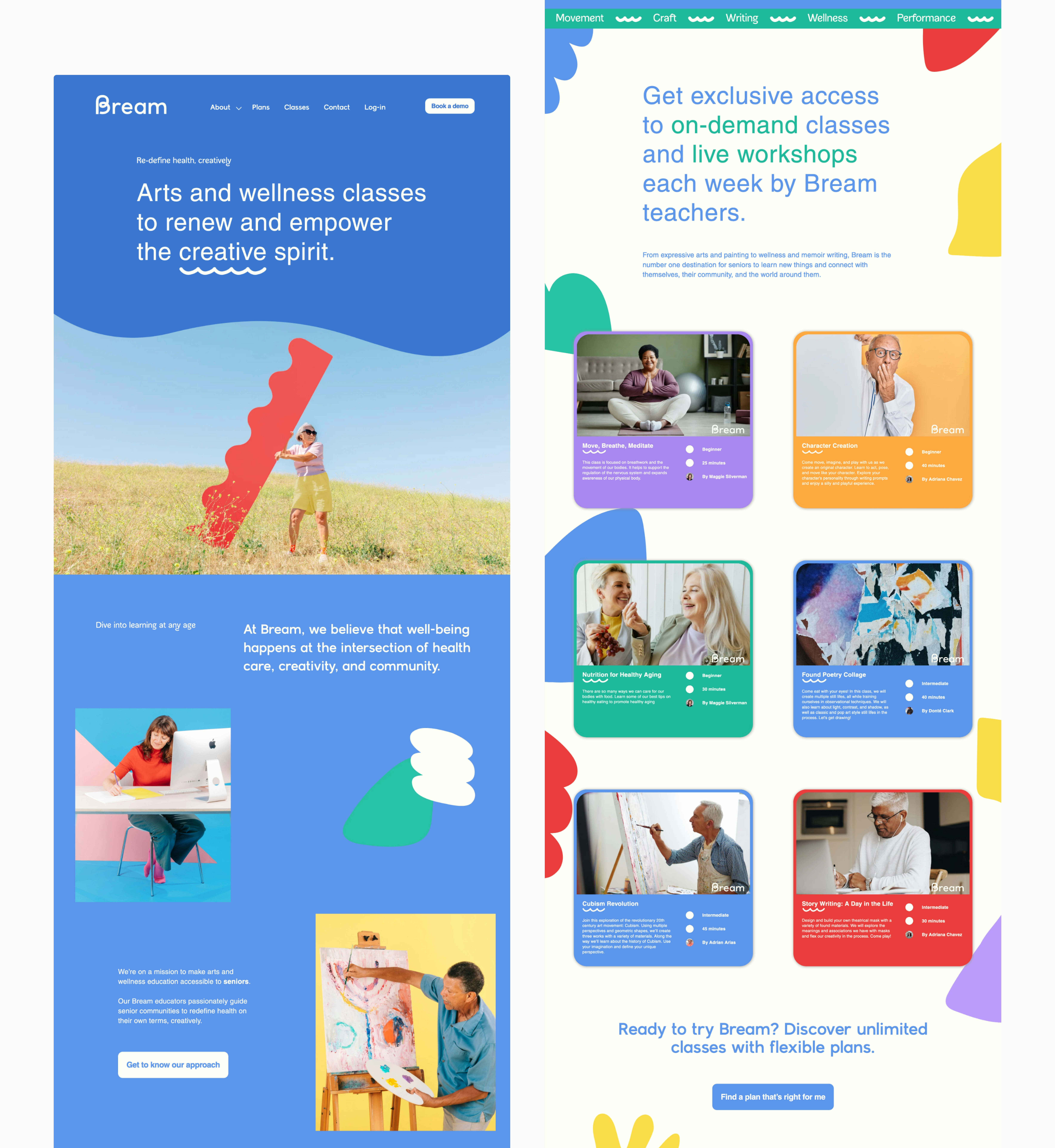 1
Bream
Web Development
Tech:

Webflow
A marketing website for Bream, an online platform with arts and wellness classes for seniors. Design by VOA STUDIO.
2
Design & implementation of a client catalogue with a filtering functionality and alternate layout views for August28, a creative storytelling studio between Paris and New York, working with hospitality and lifestyle brands.
3

Qravers

Web Design & Development

Tech:

Shopify

Website refresh including the landing page redesign, typography and animations for Qravers, a London raver clothing brand

4

Landing page for an online journey with a group of facilitators in Portugal, focused around nature and spirituality

5

A website for Olga Sadowski, presenting her work as a sustainability guide, plant-based chef, natural living designer and artisan mentor

6

Through Your Ears

Web Development, Audio Visualisations

Tech:

React, p5.js, DatoCMS, Netlify

Web development for a project documenting memories of Qatar captured by sound through an immersive, audio-visual-physical experience.

7

Design & implementation of liquid effect image animations for a Palestinian glassblowing project.

8

A portfolio and online shop for Marta Troya, a Spanish visual artist

10

Rawr Café

Web Design Concept

Tech:

Figma

Web design concept for a plant-based café.