Cardo Utopica is a multidimensional project by Olga Sadowski with the purpose of sharing ways to cultivate the awareness of our deep connection and symbiotic relationship with nature, to "re-member nature". Olga does it through her work with food and art, as a sustainability guide, plant-based chef, natural living designer and artisan mentor.
Project type
Web Design and Development
Technologies
Squarespace customisation
1 – Background
Olga wanted a website that harmoniously weaves together the two areas of her work – related to cooking and art. The two areas are interconnected by a holistic, nature-aligned, mindful, sustainable approach. Our creative challenge was to portray her different offerings as well as the underlying philosophy in a holistic way and make the website feel natural, slow and handmade like the motifs of her work. It was also important that it is organised and simple to navigate, with words as important as images so a visitor is invited to stop and read.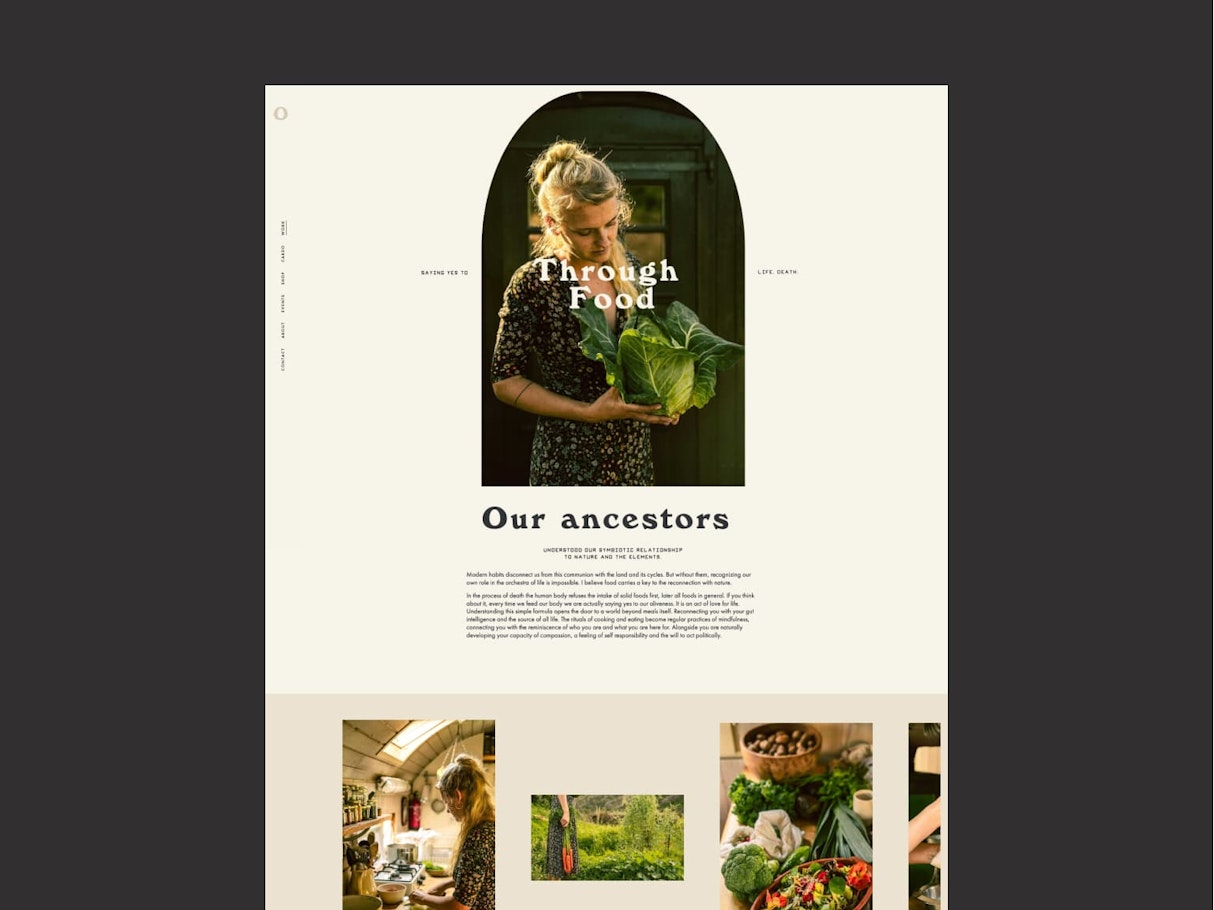 2 – Creative direction
We created a home page that displays the overarching purpose and vision behind Olga's work and invites the user to dive into the art and food work channels. Those two pages were designed to be like siblings rather than twins – they each have a different character: food is more colourful, playful and art has a more earthy and classy feel, but they are linked by design features. Earthy colours, subtle animations, soft shapes and artistic details give the site a natural and handmade aesthetic. Text art and a hand-drawn style heading typeface attract attention to words, which tell the story alongside photography.
3 – Implementation
The website was implemented on Squarespace with customisation via code injection.