Marta Troya is a Spanish visual artist based in Málaga working across a variety of mediums associated with handmade processes, from sewing and weaving, to ceramics and etching. Her artwork is an ongoing personal narrative that serves as a diary to record her life. In her work, she explores a variety of themes that are heavily related to her own personal life and that of her family and ancestry.
Project type
Web Design and Development
Technologies
Squarespace customisation
1 – Background
Marta needed a professional website that her customers can visit and navigate easily to purchase her artworks and inform themselves about her practice and projects. The key objectives were making the user experience as smooth and simple as possible, and high-quality presentation of her artworks, especially in the shop.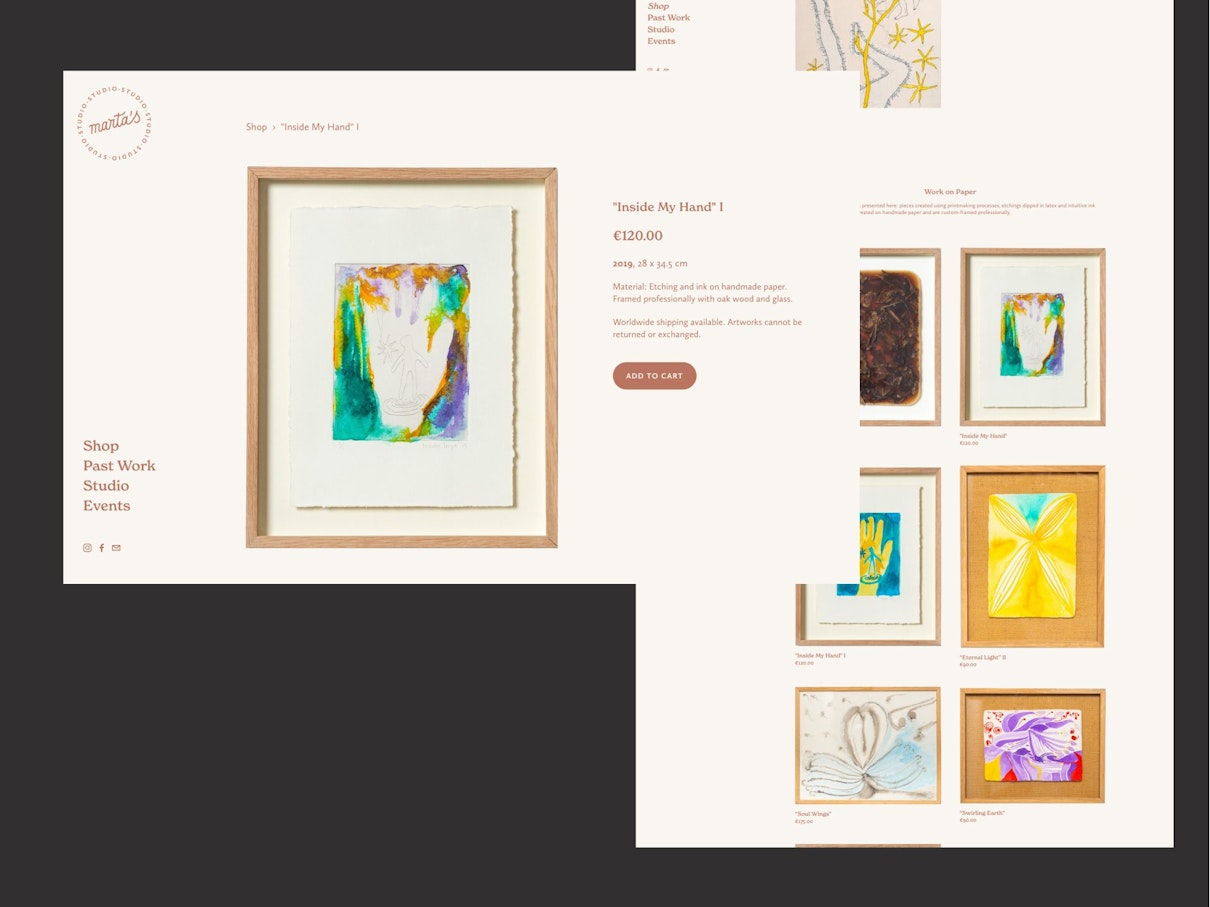 2 – Creative direction
The website is clean and simple yet captures Marta's style through the colours and typography. I used the brown colour from her logo for the text to make it look more interesting without overpowering the photos. The artworks play a central part – the images are big and surrounded by white space so that users can see the detail.
3 – Implementation
At the implementation stage, the challenge was achieving good image optimisation whilst preserving the high resolution, vital for showing the detail in the artworks. To balance the website speed and purpose objectives, I adjusted the compression and resize parameters depending on the type of image and its role – for example the film images on the Studio page were compressed more, whilst the artworks in the shop, where being able to see the detail very well before the purchase were compressed less and kept at a bigger size.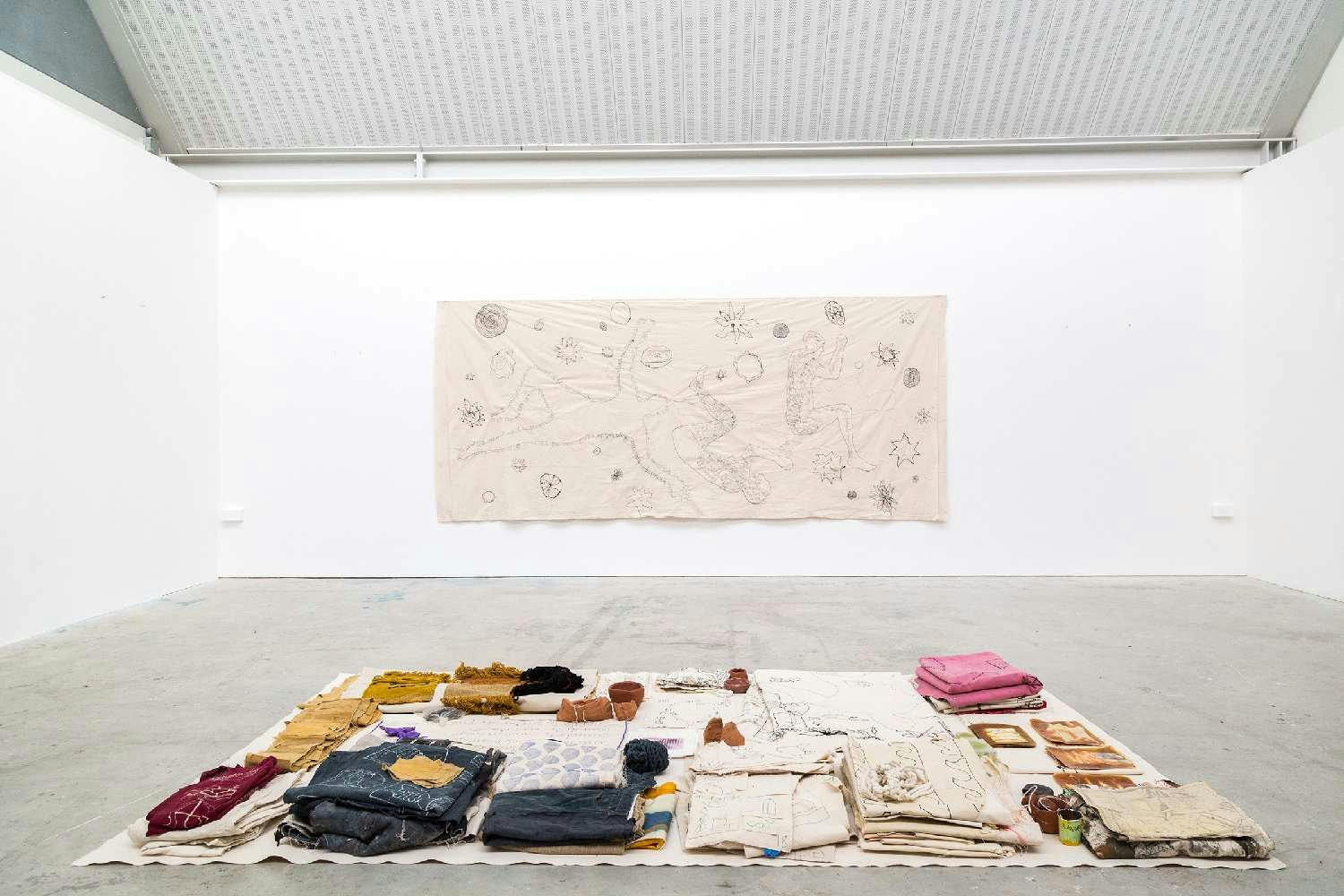 "I'm so pleased to have done my website with Joanna. She understood what I wanted since the very beginning. When I saw the first draft, I was really surprised because it was exactly what I was after. The style, the fonts, the colours… We had only met online and somehow she completely understood how I wanted my website to come across. Working with Joanna was really easy and intuitive, she completely got my taste and needs. She's relaxed and effective at the same time. I now have a beautiful online shop to show and sell my artwork to the public, and my students are booking workshops directly from the site, which makes my life easier and looks much more professional. Thank you so much Joanna! I love your values and I'm so happy to have found the perfect person to design my online art business."—Marta Troya